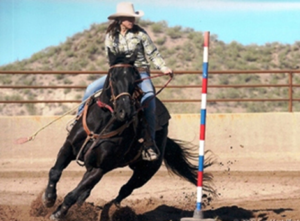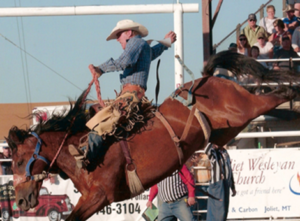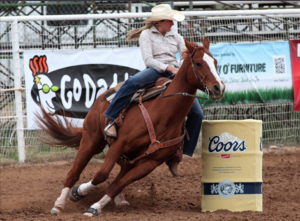 Greetings to All:
Thank you to our advertisers, readers, subscribers and everyone who has supported us throughout our years of publication!
We are proud to be the official publication for the Missouri Paint Horse Club, Kansas Paint Horse Association, Missouri Quarter Horse Association, Mid Rivers Saddle Club, Missouri Big Irons, Missouri Ranch Horse Association, and Circle H Saddle Club. A benefit to each of these organizations is a monthly paper to each member.
In addition, we publish information for and about many other clubs. Each month we include an array of up-to-date equine news, feature articles by experts, informative columns, show results and photographs of winners and exhibitors and to insure that the paper is held onto, a two month Calendar of Events.
We would like to encourage you to take advantage of our 'reasonably priced ad rates.' The paper is delivered to advertisers, tack shops, veterinarians, farms, farriers, arenas, horse shows, restaurants, pubs, farm supply stores, convenience stores and many more places. Our sales personnel hand distributes to many different locations. Also you may see our personnel handing out papers at some of the horse shows, and Horse Fairs. Best of all, our 8,000 + circulation specifically targets an 'anything and everything horse-related' data-base. We reach your client base and with our 'reasonably priced ad rates, this way, you can reach them more economically.
To learn about how to obtain more space for your advertising dollars, please contact me (Jan) at 314-638-0682 or Greg at 314-704-7777 or email: jan@centralstateshorseman.com
Sincerely,
Jan Kniest
Central States Horseman
A Monthly Newspaper
11139 South Towne Square, Suite F • St. Louis, MO 63123 • 314-638-0682 • Fax: 314-638-0748
 Click Arrows to View Pages Below
Links
Missouri Paint Horse Club
Illinois Paint Horse Club
Moqha
Kansas Paint Horse
Missouri Ranch Horse
Mid Rivers Saddle Club
Mo Horse Shows (CircleH Saddle Club)
mrha-reiners
Aqha
Apha
Pinto.org
See Links Page for additional links